❤
Welcome back!❤
Yesterday, I have a walked at Nu Sentral Sephora on the way back home. While trying to find some suitable nude lipstick for me, suddenly, my eye caught this brand. It's a MOONSHOT!
Okay let me just get to the point. I saw Blackpink on billboard so that's what catch my eye like seriously? Hay I'm their new fan okay.. what "new" fan? lololol I am old enough to always 'up to date' with the Kpop thingy la. My era was since the golden age of Big Bang and 2NE1 la. Budak2 skung kenal lagi ke artist dulu? hohoho

..
Oraito, back to the topic so what is Moonshot brand is? According to their official website, Moonshot is a new Korean cosmetic brand originally created by YG family! Yes from YG Entertainment. So that's why Blackpink group has been taken as an ambassador for this product. This get me even more excited to know more about this brand... kui kui~~
we seek,
"Extraordinary in the ordinary"
Ordinary things are the more extraordinary than they appear to be
Their trademark. Copypaste*
❤Blackpink
❤
I interestd with 2 types of their product. At first, I was attracted by Moonshot Lip feat Blackpink Lipstick. There are not much shades suitable for my skin tone. The colour is quite bright, kind of bright in nudes. It is moist but not as moist as Cream Paint generally. I want to buy others but thanks I finally found a Cream Paint, so I just pick Barely Nudes colour instead of Faint Brick because it is just too light for my skin tone and like it washed of my face. Hurmm not good....
Other than Barely Nudes, I had listed down those colours that can match my skin tone...
1. Barely Nudes
2. On Fire
3. Rose on Lip
4. Peach and Cream
5. The Red
6. Muse Pink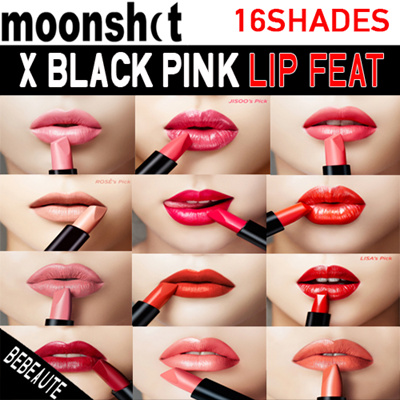 *I not own this image
So I go for Moonwalk Cream Paint which their colours are all more subtle and natural compared to lipstick.
Surprisingly, with my medium skin tone, all Cream Paint colours can match my skin tone very well. I was like "rambang mata" you know. Eii geram, semuanya cantik. Everything is just sooo prettyyyyyyyyy......~~~
*I not own this image
Finally I bought 2 of them which is #105 (Drunken Red) and #807 (Peach Shone).
Personally, I really love Cream Paint more than lipstick. I love how its moisturize my lip and how nudes the colour is. So natural. It's come out with a short brush which is technically easy to apply. Its glossy when you first apply but then its turn into matte finish.
My conclusion on Cream Paint:
Pros
-have soft creamy texture
-easy to use
-all colour shades are suitable for my skin tone
-natural and pretty colour
-not breakout, no paraben, no alcohol
-pigmented
-can be use on cheek and eye
Cons
-super expensive RM102 each and RM85 for lipstick
-have thick texture
-fade a little while having a meal (easily take off)
So that's all for today. See you again on my next post. Bye bye~~~